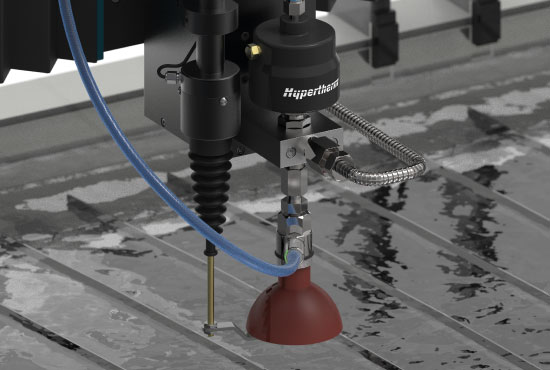 Free SHIPPING
for orders over £300+vat NOT FREE RETURNS
TRADE DEALS
are available when you register a trade account
New Watertjet Cutting Service
Materials we can cut
Stainless

Mild Steel

Aluminium

Copper

Wood

Foam

Plastics and much more
Why use water jet cutting?
Water jet cutting delivers a range of benefits over other cutting methods and technologies, including:
Cold means there are no thermal influences or contamination

Flexible processing of vitually all materials with consistent high quality cutting

Intricate detail may be easily produced

Polished and highly reflective materials can be cut

Material saving production, achieved by a reduced cutting width and nesting of several parts on a single sheet.

Maximum degree of material utilisation thanks to the smallest of part seperationdistances.

Tension-free processed parts, owing to minimal cutting force.

Environmentally friendly and clean production without poisonous gases

Optimisation of cutting parameters to meet individual customer needs.

High material savingins due to narrow bridge or ribs
Maximum sheet size we can cut is 2500mm by 1250mm
For a free quote with no obligation please attach the file using the link below in DXF file format only, along with the material and qty needed and we will come back to you as soon as possible. If you cannot send a DXF file please send in your drawing or picture, we may need to charge to convert your drawing or picture. This charge will depend on the amount of work that will be need to covert to a DXF FILE, again we will give you a free no obligation quote to do this. However we can not quote for any cutting until we have a true DXF file.